Complete professional walnut shelling lines
We offer a big variety of full automatic turnkey systems specialized in walnut shelling. Either you have soft shell walnuts, like chandlers, howard, serr or hard / semi hard walnuts like franguette, lara, or Sorrento, we have the solution.
These turnkey projects consists of: reception hoppers, bucket conveyors, size separators, core crackers / sheller, thinkness separators, air aspirators, shells and dust removers, re-crackers, the patented final cracker, silos, inspection tables, sizing decks, silos, and can easily come with a color sorting machines controlled by panels. Special metallic structure have been designed for easy maintance of the systems, easy access and hand protection. Our company is also giving advice about total facility construction design.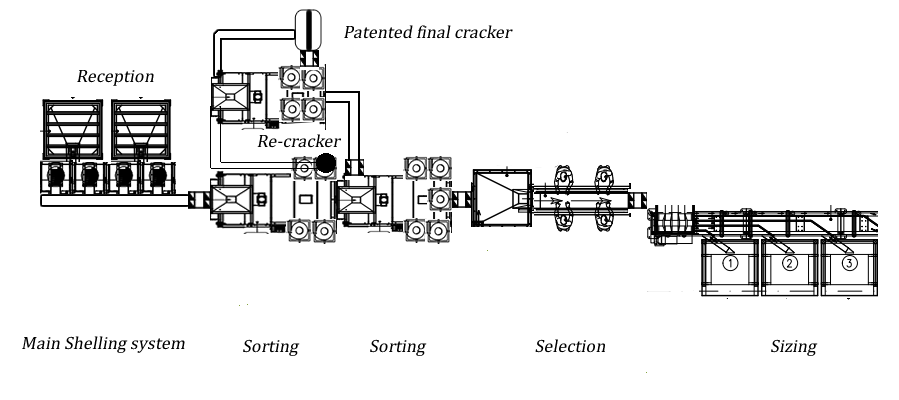 250 kg / h
500 kg / h
800 kg / h
1000 kg / h
2000 kg / h
4000 kg / h
We also manufacture turnkey complete walnut processing lines according to clients request.